Metal Roller Shutter Door Forming Machine
General metal roller shutter door Roll Forming Machine has the following major components.
The first part is color steel coil on the rack or Hydraulic Decoiler, ordinary color steel coil on the rack is manual single cantilever rack, is with the rotation of the machine roller driven the color steel coil on the rack to achieve feeding, for 5 tons of the following coil. Hydraulic decoiler is suitable for large tonnage coil feeding, is the use of hydraulic automatic material program, you can set the feeding speed of decoiler machine and set up the same speed of the main machine in order to achieve the purpose of uniform feeding.
The second part is the feed table, the feed plate is through the table, It can support the weight of the coil to help the main machine press more smoothly.
The third part is the pressure system of the host, is rolling the color plate, the color plate rolling into our pre-set plate size specifications shape.
The fourth part is part of the hydraulic pump station, control the production and shearing of tile machine.
The fifth part is the cut part, according to the computer to set a good length, reach a certain length after the automatic cut plate.
The sixth part is the computer control system part, the entire machine can automatically the good movement, relies on this computer control system in the programming procedure to control.
Technique parameters
(1) Processing material: Aluminum/galvanized steel/colored steel coil
(2) Material thickness:0.3- 0.8mm
(3) Product size:5800*1500*800mm
(4) Main motor power: 4kw
(5) Pump power:4kw
(6) Shaft diameter: 75mm
(7) Forming steps: 13steps
(8) Roller material: high grade 45# steel, hard Chromium plating
(9) Main frame: Steel pipe welded frame
(10) Medium plate thickness: 16mm
(11) Speed:8-12m/min
(12)Material of the cutting blade:Cr12
(13) Control system: PLC computer control
(14) Power supply: 380V, 3 Phase, 50Hz (can change as customers request)
Components of line
1.Decoiler 1 unit
2.Roll Forming System 1 unit
3.Cutting Device 1 unit
4.Hydraulic Station 1 unit
5.PLC control system 1 unit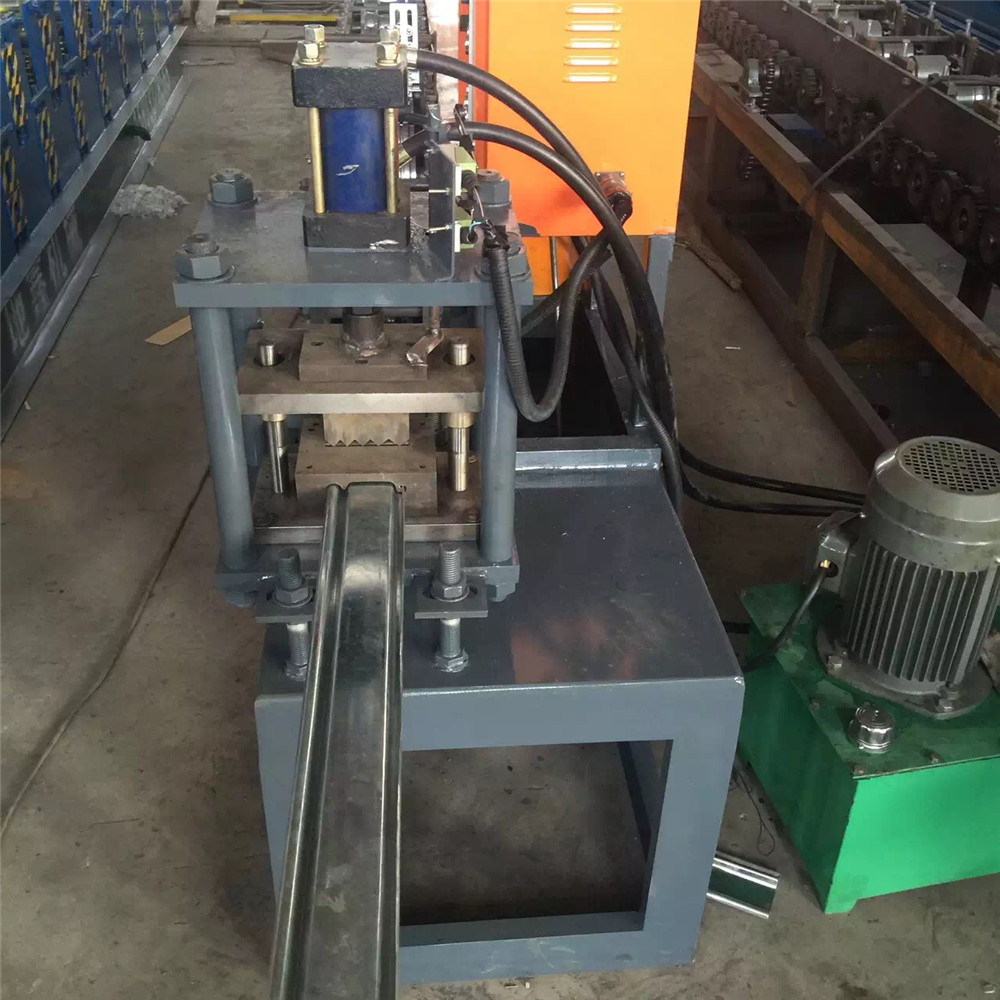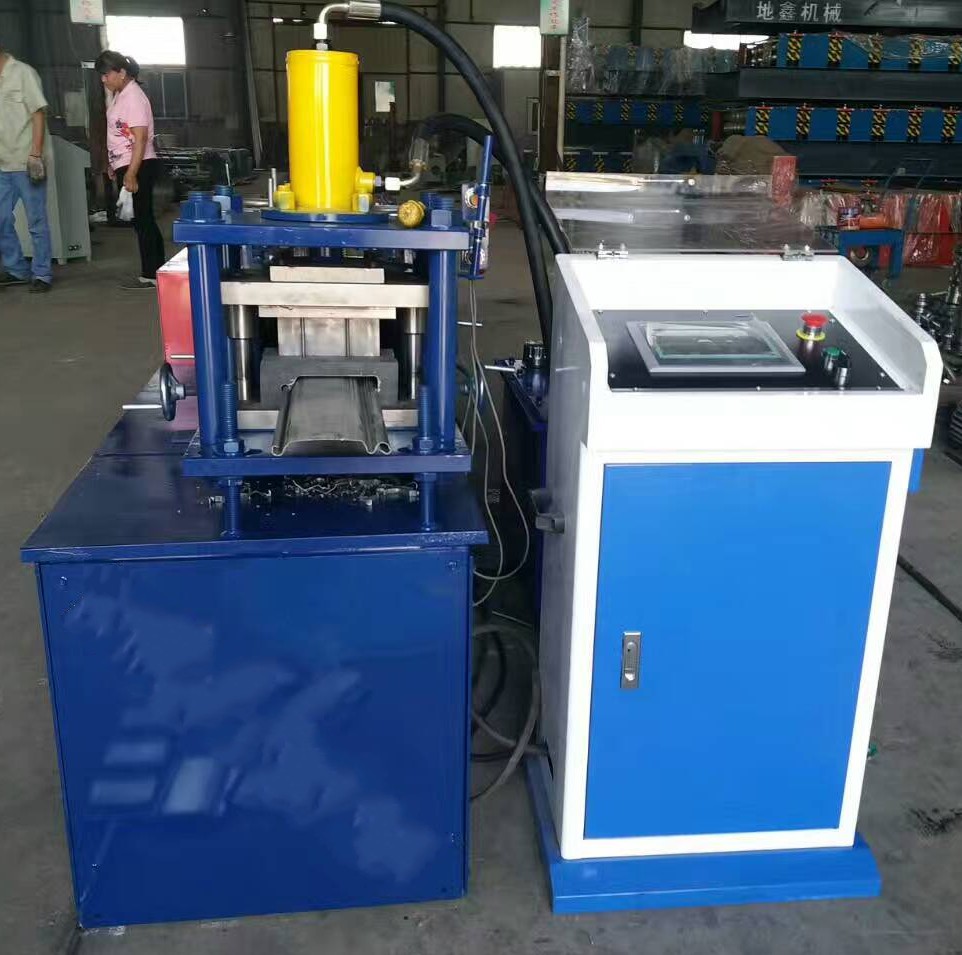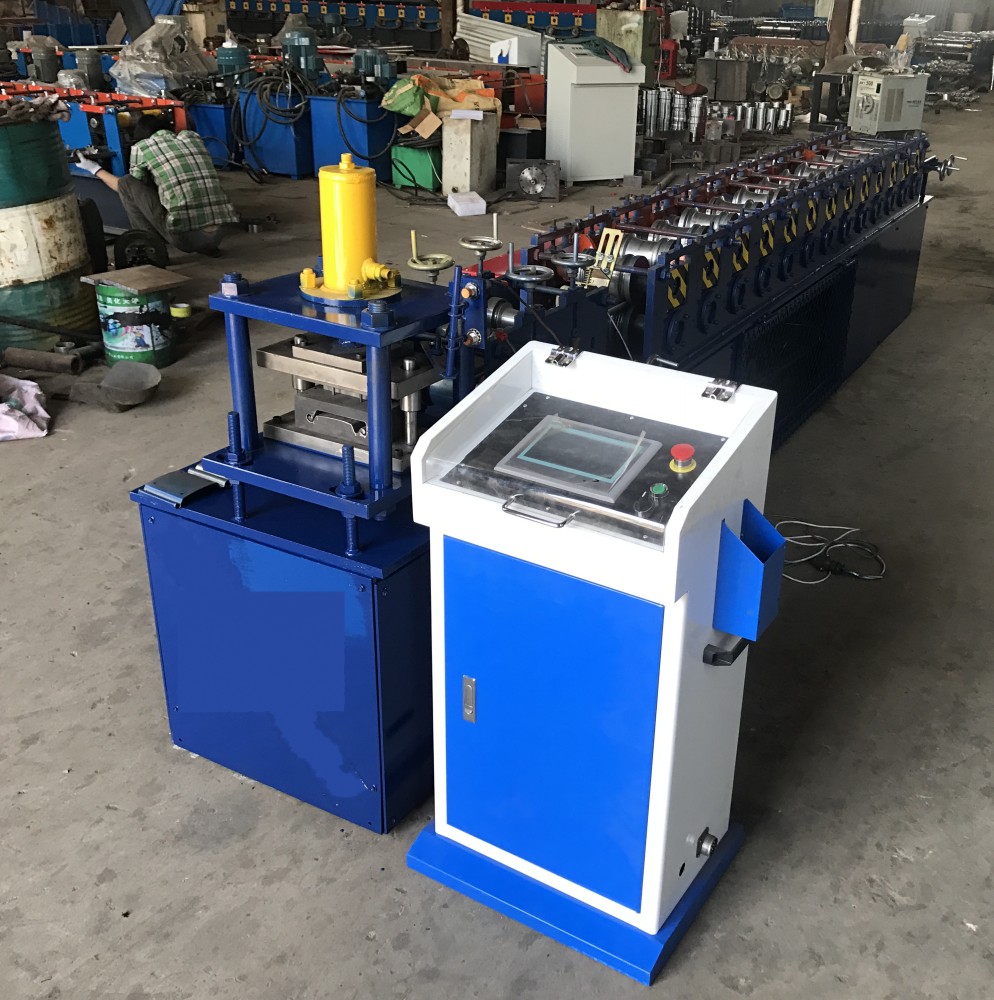 WORK FLOW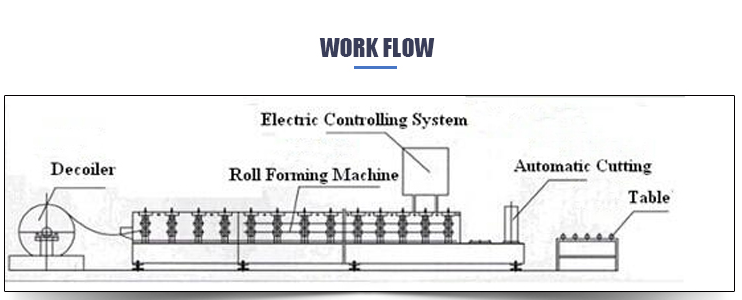 Packaging:
The machine is fixed in the container with steel wire
Parts are packed into wooden case.